Small Water Features with Big Impact
Landscape Fountains, also called fountainscapes, are smaller water features that bring the inviting sights and sounds of running water to your landscape. They can be a focal spot in your backyard, adding beauty to your deck, enhancing a garden walkway, or welcoming friends at your front door.
While ponds, streams, and waterfalls are beautiful and have their own benefits, many homeowners want less fuss. If you have less space to work with and want a more budget-friendly option for your home, a Landscape Fountain is the water feature for you!
Minimal Maintenance. Premier Performance.
Fountainscapes sit on a reservoir of water, which is pumped through the fountain, then overflows and cascades back down into the reservoir to begin the cycle again.
With simple yet eye-catching features, a Landscape Fountain requires minimal maintenance.
Setup can be a DIY project accomplished in a few hours or a service provided by the experts at Premiere Aquascapes.
Call Premier Aquascapes today or stop by and explore the endless possibilities for your Fountainscape!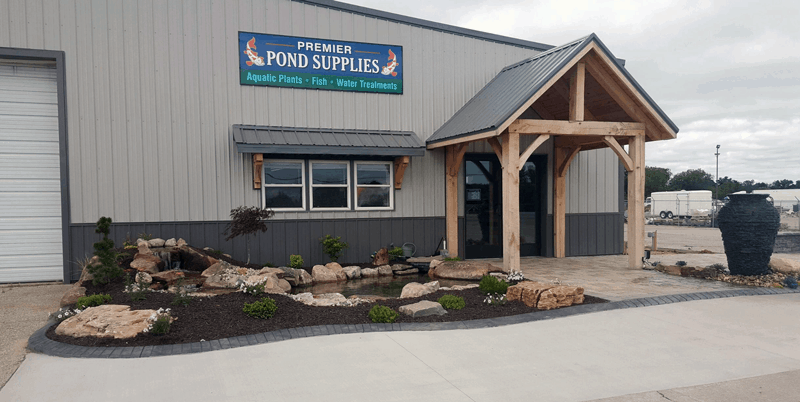 Come see us at our new store
Premier Pond Supplies
and showroom for
Premiere Aquascapes.
We are located on US 20, 1/2 mile east of
Das Dutchman Essenhaus in Middlebury, IN.
Ph: 574-202-1636