Urn Fountain in Goshen, IN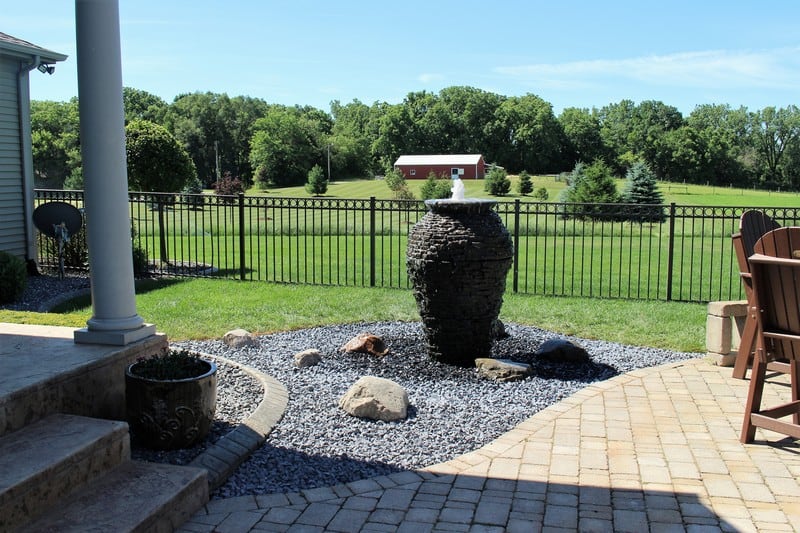 This large, stacked slate urn fountain project is a low maintenance, beautiful backyard water feature.  Built in Goshen, IN, this fountain has a 2000 gal/hr pump and sits atop a 98 gallon Aquabasin reservoir.
It includes LED lighting and is surrounded with gravel and a couple of large boulders.  While it attracts  birds and provides a place for dogs to drink, there are no safety concerns for children since it has no standing water.  Providing a great backyard focal point and large splash area, it has a very small footprint with a lot of attraction.