26 Ft. Pondless Waterfall Bristol, IN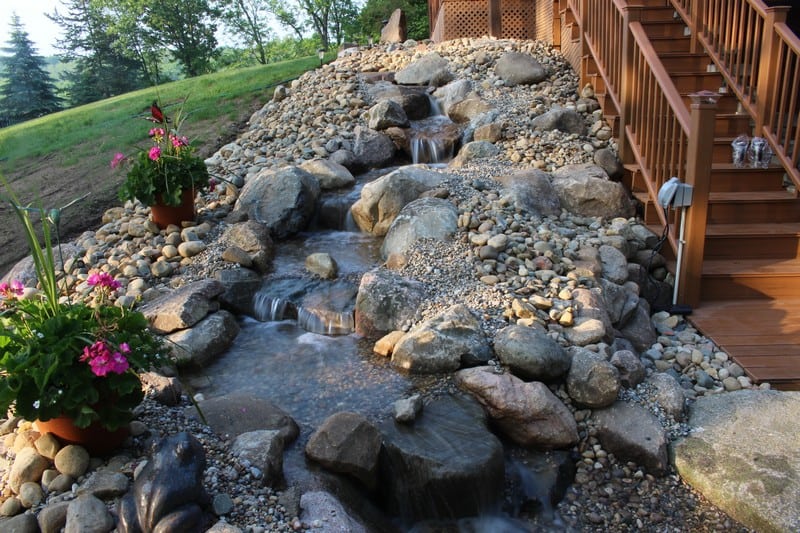 This is a pondless waterfall & stream located in Bristol, Indiana. It's an approximate 26 ft. cascading stream and waterfall with an elevation change of 7 ft.  About 7000 gallons per hour flowing into a 350 gallon basin at the bottom that recirculates.
This project has led lights installed.
Cost Range: $12,000 - $16,000