Pondless Waterfall, Niles, MI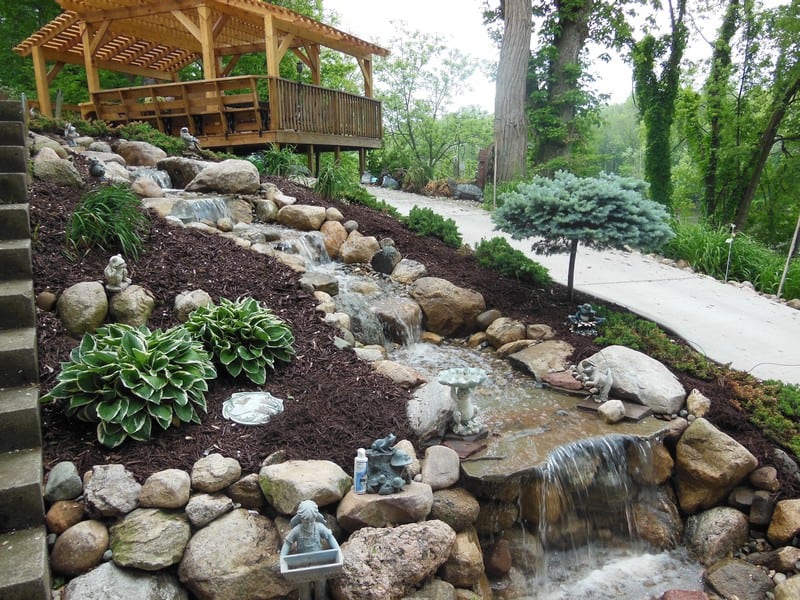 This Niles, MI, project is a 25′ pondless waterfall built to replace a preexisting waterfall.
The basin holds about 300 gallons of water, with 6000-8000 gallons of water flow per hour. The embankment was rather steep, with 8′ of elevation change from top to bottom, with a slight pooling area at the bottom.
Cost Range: $14500 - $18500