Pondless Waterfall, Fort Wayne, IN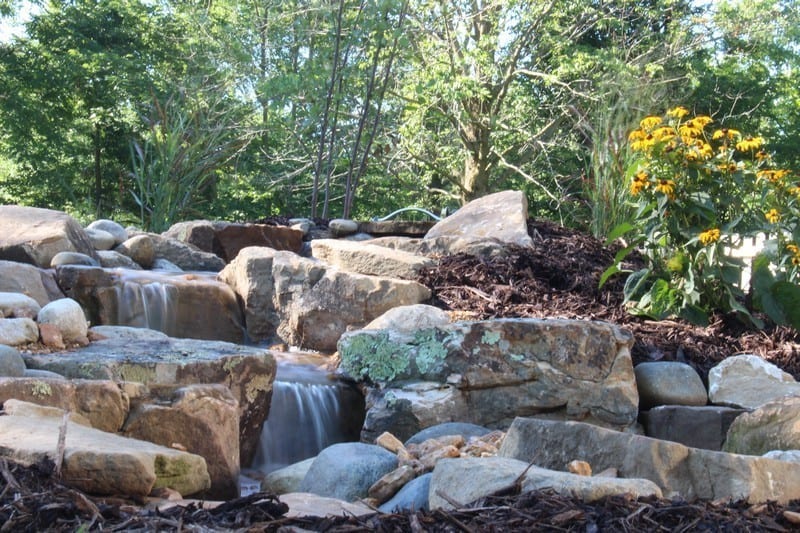 This 12′ pondless waterfall was constructed in Fort Wayne, IN, to replace a small, preformed, plastic fish pond that had water condition and leakage issues.
After removing the old fish pond and starting from scratch, the new project has LED underwater lights and a water reservoir of 200 gallons, and a pump moving 5000 gallons per hour. This low maintenance babbling brook includes multiple waterfalls, new landscaping and plants, mulch, and weathered limestone, which includes moss and lichens to give the stone an aged look.
Cost Range: $6500 - $8500