Pondless Waterfall & Fire Pit-Columbia City, IN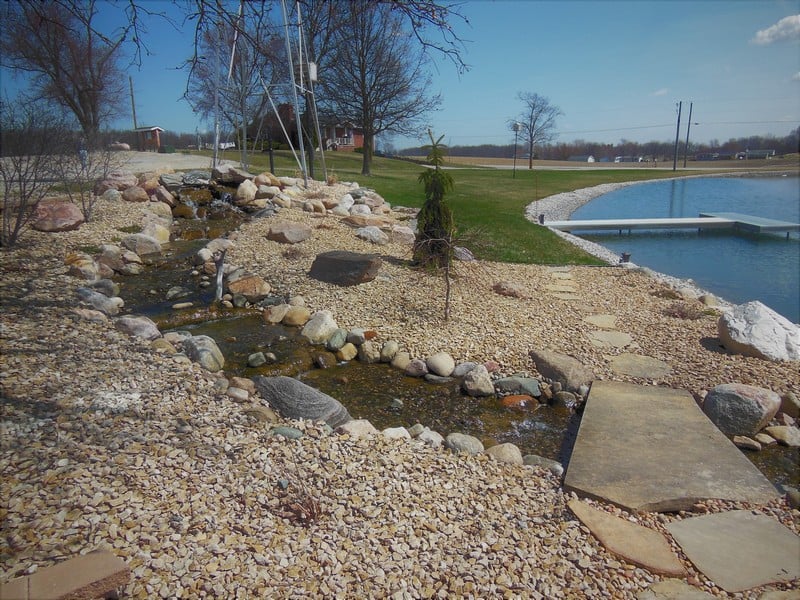 Using an 8000 gal/hr pump placed in the preexisting pond, this 70′ waterfall and stream project starts at the base of the owner's windmill where two waterfall diffusers create splashing waterfalls that settle into a gentle stream with a couple of drops before reentering the pond.
Nestled beside the stream are a fire pit and patio area for entertaining, with a flagstone bridge across the stream to access the entire landscaped area. LED lights placed under the drops and bridge allow for nighttime enjoyment. Gravel, rather than mulch, was used to reduce maintenance and avoid erosion due to the naturally occurring slope.
A natural log falls and an eroded rock add additional unique touches to this project.
Cost Range: $34500 - $42500