Patio Stream & Waterfall at Winona Lake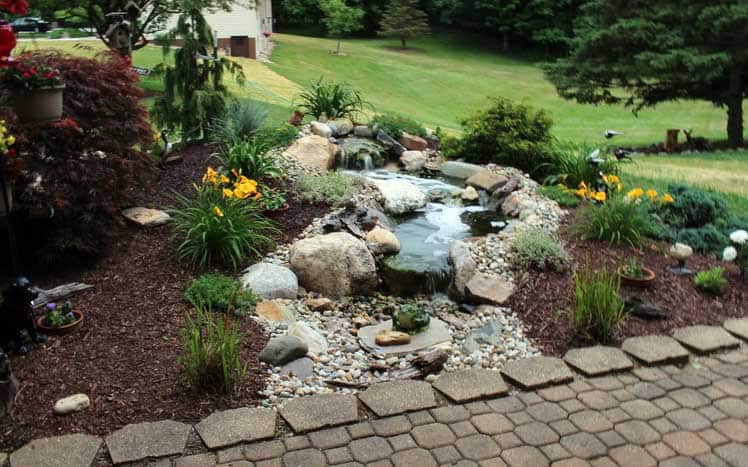 This patio stream & waterfall project is located in Winona Lake, IN and replaced a small pond.
The clients choose to replace an existing koi pond with this 10 ft. cascading stream and pondless waterfall along the side of their patio. The goal was to create a quiet and relaxing space suitable for their personal morning devotional and worship time.
Additional plants and landscaping was installed around the water feature to compliment this beautiful setting.
Cost Range: $5000 - $7500