Krider Gardens Waterfall – Middlebury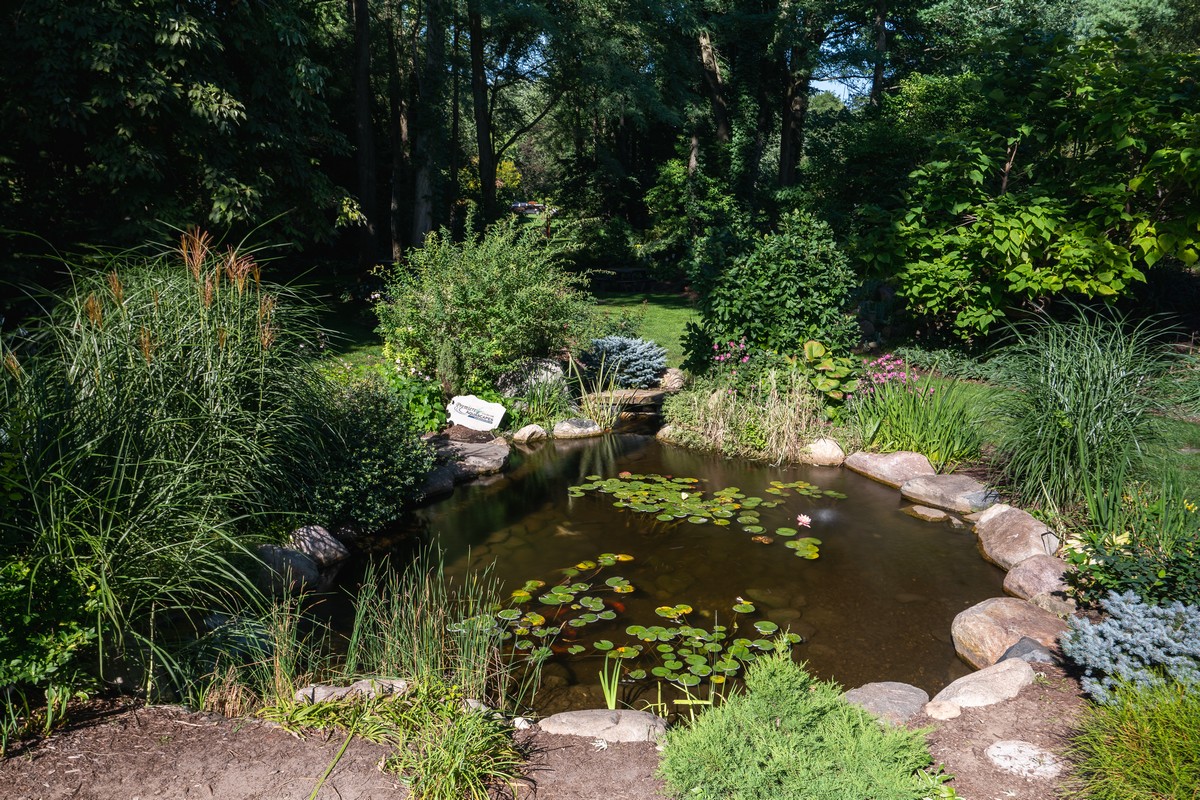 Premier Aquascapes created a stunning Koi fish pond and waterfall streams located at the Krider "World Fair" Gardens in Middlebury, Indiana.
This water feature has beautiful walking paths surrounding it plus provides relaxing seating areas close to the pond. This is a great place to enjoy the soft sounds of the waterfall and stream, as well as watch the colorful Koi fish in the pond area.
Middlebury Community Project
Along with the Middlebury Parks Department and community volunteers, Premiere Aquascapes headed up a joint project to build this water feature.
Cost Range: $97000 - $97000
Features:
18 x 20 Pond with Intake Bay and Biological Filter

Multiple streams, totaling about 85'

Water Wheel

Stone Bridge

Built with Granite Boulders and River Gravel

Installed pricing: $97,000