Large Pond With Waterfall & Wetland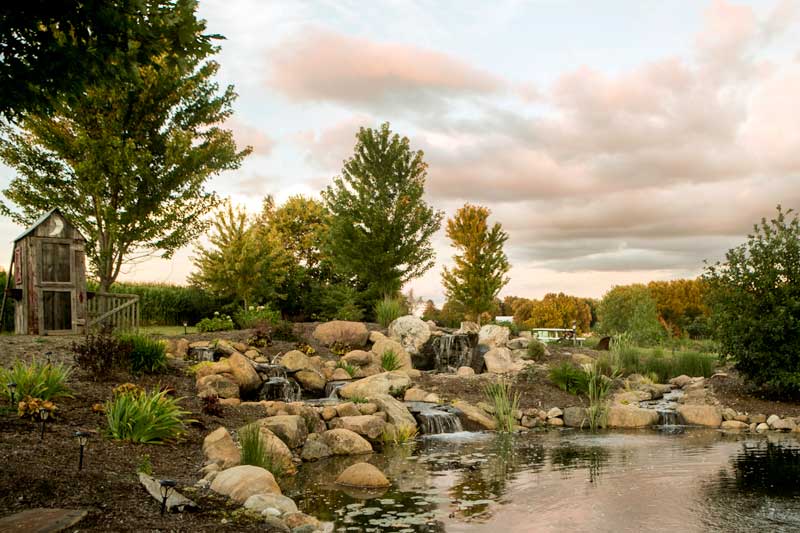 A large 35′ x 35′ pond with constructed wetland feeding a 20′ stream. A 6000 series BioFalls® creates about a 4ft drop in the waterfall framed in two massive 1200 lb. boulders.
This waterfall flows into a smaller pool area that feeds 2 cascading streams that have a combined flow of about 12,000 gallons per hour. A separate cascading stream flows from the constructed wetland with a 4,000 gallon an hour flow.
A variable speed pump connects to 2 jets on the side to create some surface movement along with a few bottom diffusers and is about 6 feet deep.
Cost Range: $68,000- $95,000