Fort Wayne Pond & Waterfall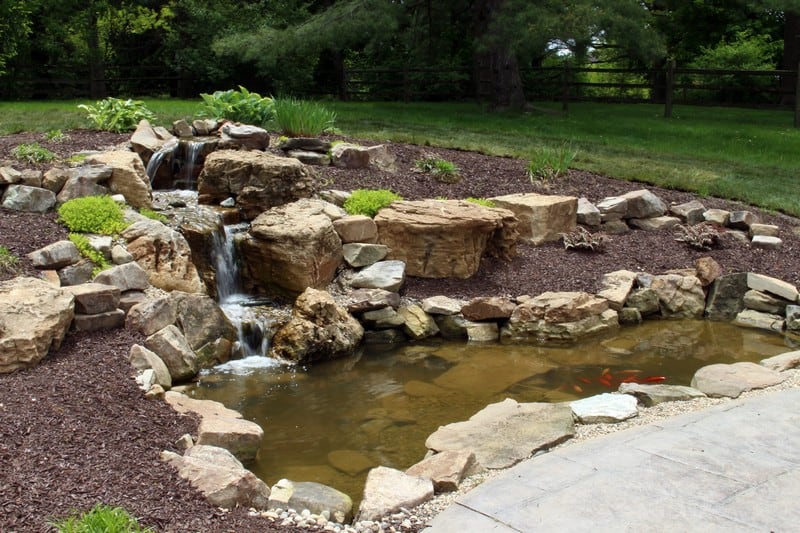 A small existing pond in Fort Wayne that had groundwater issues, and stones that were falling out of place. The existing koi fish were moved to a tank while the pond was being removed and a new one built.
The new enlarged pond is about 14′ x 7′ and 2′ deep. Weathered Tennessee boulders were brought in, and all new components were used to ensure trouble-free use.
Cost Range: $12000 - $15000