EcoSystem Pond and Waterfall Middlebury, IN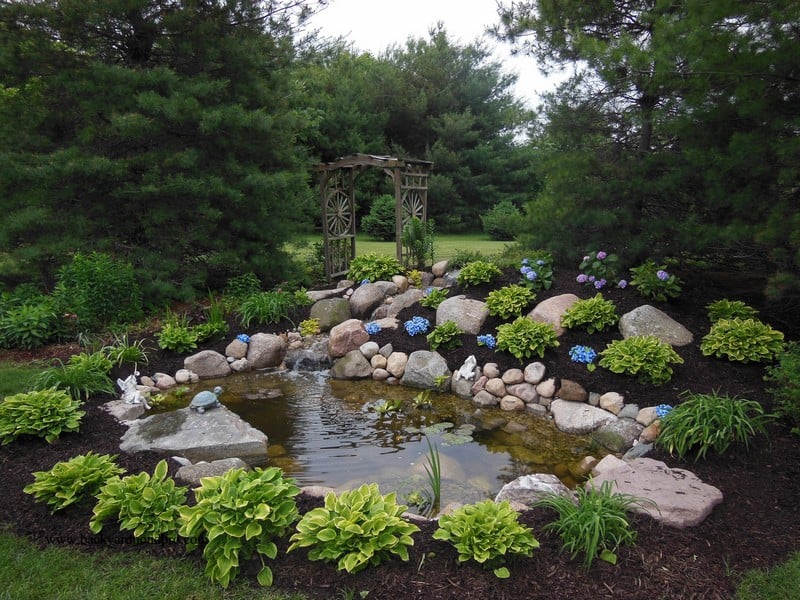 This ecosystem pond project is located in Middlebury, IN and was initially a small preformed plastic insert pond.
Eco-System Pond Construction
Premiere Aquascapes, a certified Aquascape contractor, installed a new 11′ x 16′ ecosystem pond with an 8′ streaming waterfall that will pump 5000 gallons per hour. The pond has a depth of about 28 inches. It is surrounded with landscaping and constructed with granite boulders, with a outcropping boulder that you can sit on with your feet in the water. It is stocked with aquatic plants and fish.
Cost Range: $7500 - $10000