Ecosystem Pond, Middlebury, IN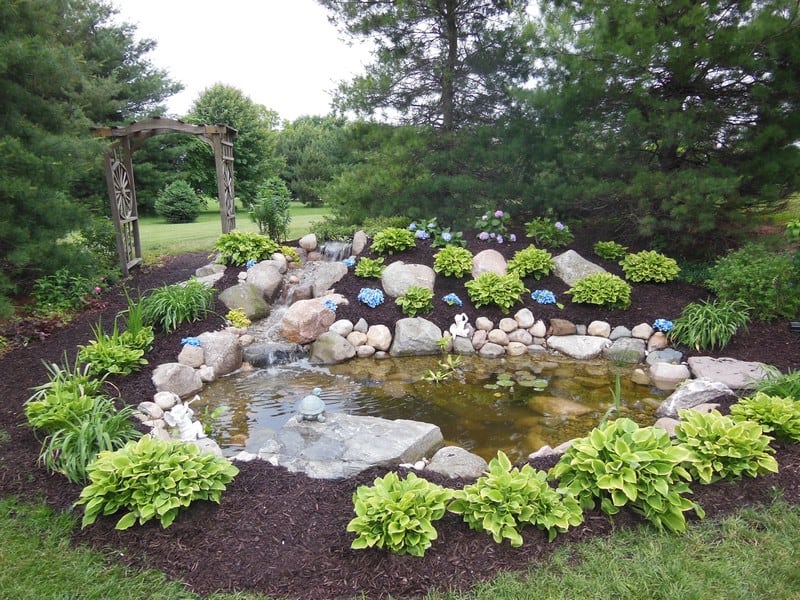 This two-day project in Middlebury, IN, is an 11 x 16′ pond, with 7′ stream and waterfalls, built to replace a preexisting, preformed goldfish pond.
Surrounded with aquatic plants, this 28″ pond has 15-20 koi fish, underwater LED lighting and a large, flat viewing rock with a ceramic turtle as a relaxing place to dangle your feet in the water.
This ecosystem pond holds 1200 gallons of water, and includes a 6000 gal/hr pump, an Aquascapes skimmer, and a 2500 Biofalls filter.
Cost Range: $9500 - $14500