2 Pond Waterfall Rebuild Osceola IN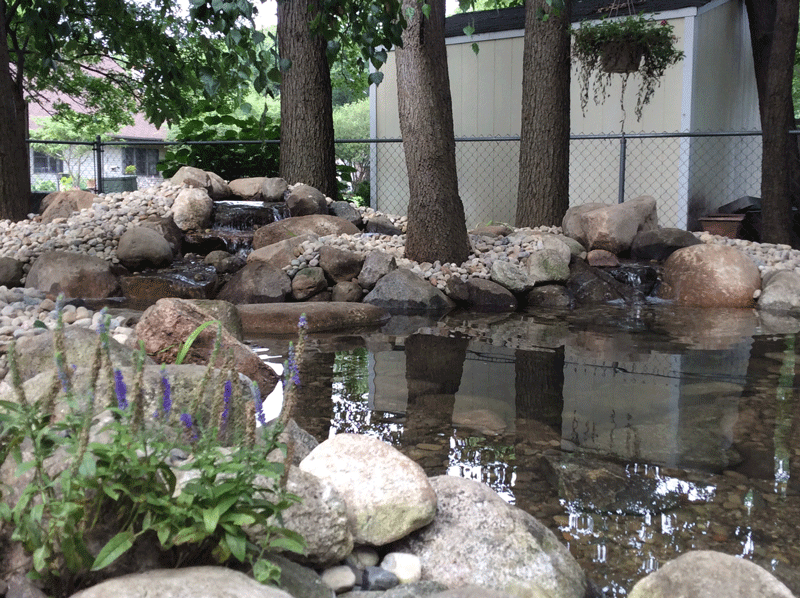 An existing double pond and waterfall setup at this location wasn't properly installed, creating problems. The rubber liner,which was wrapped around the base of some of the trees, suffocating them, was corrected.
The complete project was rebuilt with both ponds being connected. A deeper stream was installed. and has streams from 2 bio waterfalls flowing into it. The design of this water feature was slightly modified to improve the functionality and wraps around the clients patio, creating a beautiful backyard oasis.
The pond is stocked with fish and landscaped with aquatic plants. It has 2 pumps and skimmers, with an auto dosing system and a IonGen to keep the water clear and healthy for the fish.
Cost Range: $18000 - $21000